Total Yamaha Solutions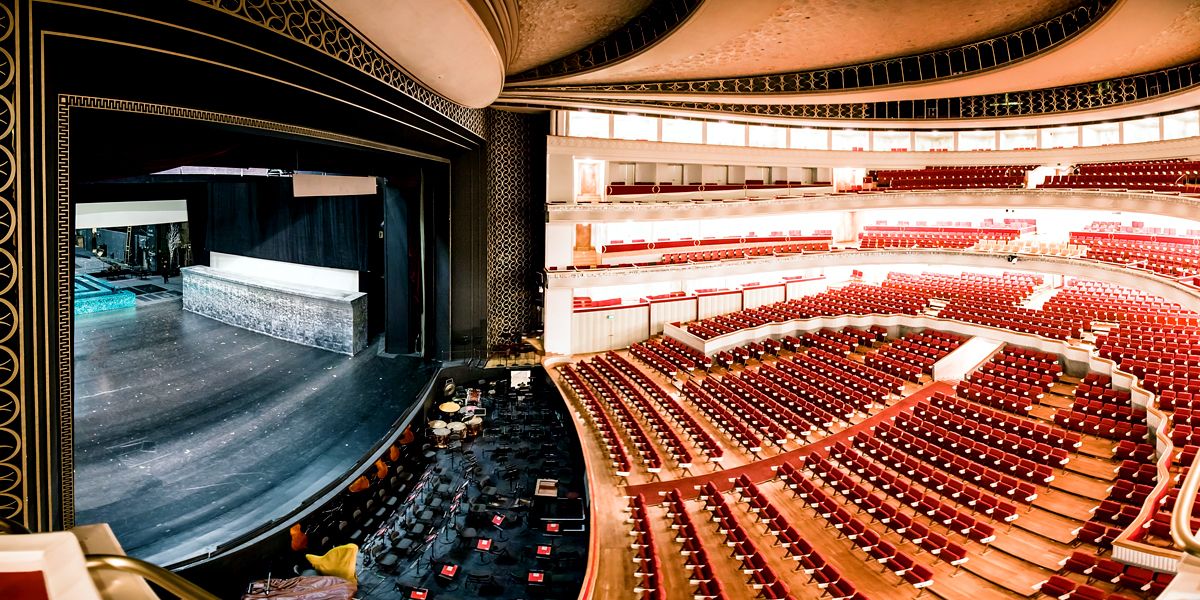 Total Yamaha Solutions
for Superior Installed Sound and Control
Installed sound is evolving rapidly and Yamaha is leading the field. No other manufacturer offers the total input-to-output support and quality that Yamaha provides simply because none has the background, know-how, and breadth of resources to bring to bear.
Yamaha has been manufacturing musical instruments since 1887, and stands today as one of the world's largest general musical instrument manufacturers, which contributes to an understanding of sound and music that plays a vital role in the design and manufacture of advanced professional audio equipment.
Products That Make Performances Memorable
Here's a selection of products from Yamaha's extensive lineup that are recommended for live sound applications … for better sound and a closer connection between artists and audience.
Mixers
The mixing console is the heart of any live sound system, and Yamaha is a leading brand in the field. Yamaha mixers have a well-deserved and unflagging reputation for excellence based on superior sound, operability, versatility, and reliability.
RIVAGE PM10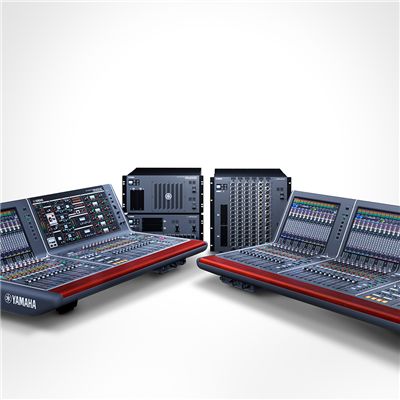 RIVAGE PM10
The RIVAGE PM10 is a new generation of Yamaha PM digital mixing system. In terms of sound quality, operation, functionality, reliability, expandability, and more, the RIVAGE PM10 is a thoroughly refined flagship that defines the direction for future generations.
CL Series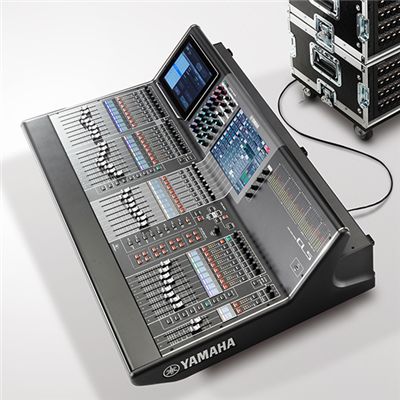 CL Series
CL series digital mixing consoles represent a new level of refinement. They offer an evolved experience in accessible mixing, plus sonic purity with sound shaping capabilities that will give the most imaginative engineer unprecedented creative freedom.
QL Series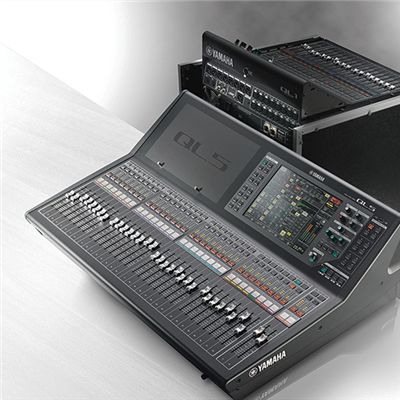 QL Series
QL series consoles offer all-in-one mixing, processing, and routing capability for small to medium scale live sound, corporate speech events, installations, and much more.
TF Series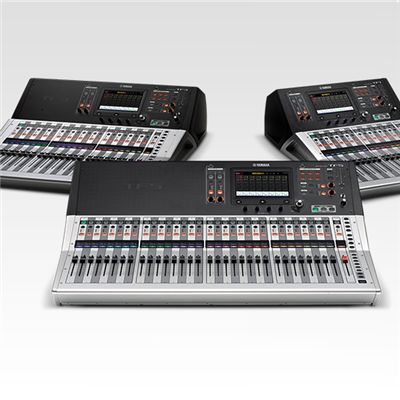 TF Series
TF series consoles take live sound reinforcement to a new level of refinement with TouchFlow Operation™, recallable D-PRE™ preamplifiers, advanced processing and much more.
TF-RACK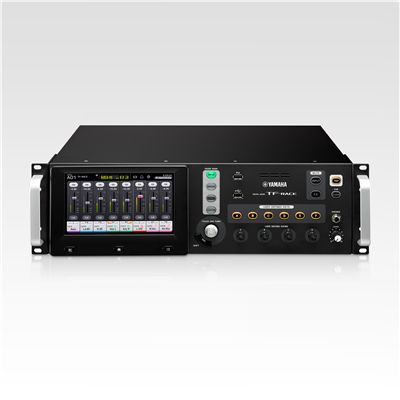 TF-RACK
TF-RACK is a compact rack-mount version of the TF Series digital mixing consoles, offering the same levels of performance and groundbreaking operability.
Processors
Yamaha matrix processors are equipped with flexible processing functions that are essential to a wide variety of applications such as retail stores, restaurant/bars or banquet rooms.
MRX7-D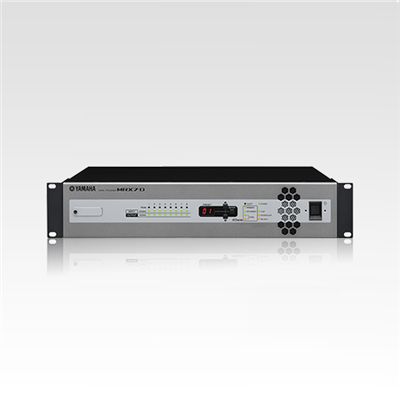 MRX7-D
Simple, flexible control for complex, high-capacity sound systems
MTX Series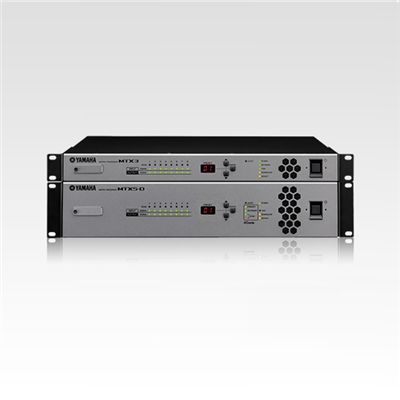 MTX Series
MTX Series matrix processors are equipped with flexible processing functions that are essential to a wide variety of applications.
DME24N, DME64N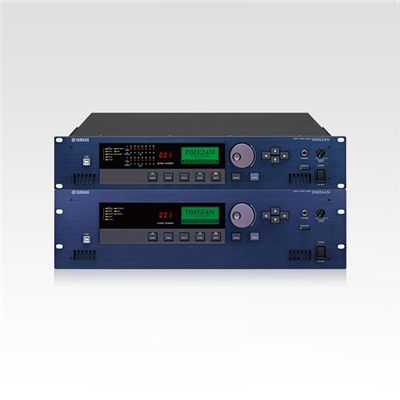 DME24N, DME64N
These networkable DSP units offer an extensive range of signal processing capabilities, programmable via a comprehensive graphical interface.
DME Satellite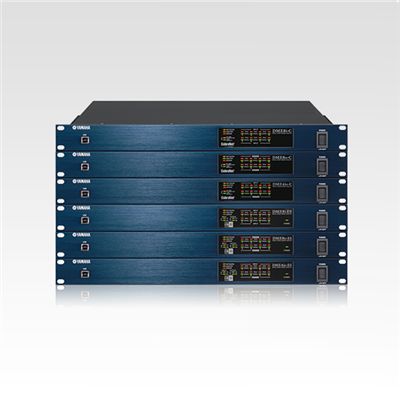 DME Satellite
High-performance terminal I/O processors for a DME network. DME Satellite devices can also function as stand-alone DSP engines.
Speakers
There's the Installation Series for installations from small to massive, and the DSR/DXR series for the highest resolution and SPL in compact, lightweight speakers of their class, and more. Yamaha offers speakers that are ideal for just about any live sound application.
Installation Series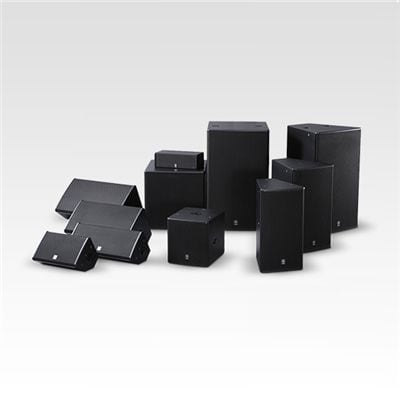 Installation Series
Favorites with discerning contractors and engineers, these speakers feature Uni-Phase design and matching sound - even between different models - for easy system setup and tuning.